The Web App is in Open Beta!
Kanjiverse is finally available for beta testing on all platforms through its web app!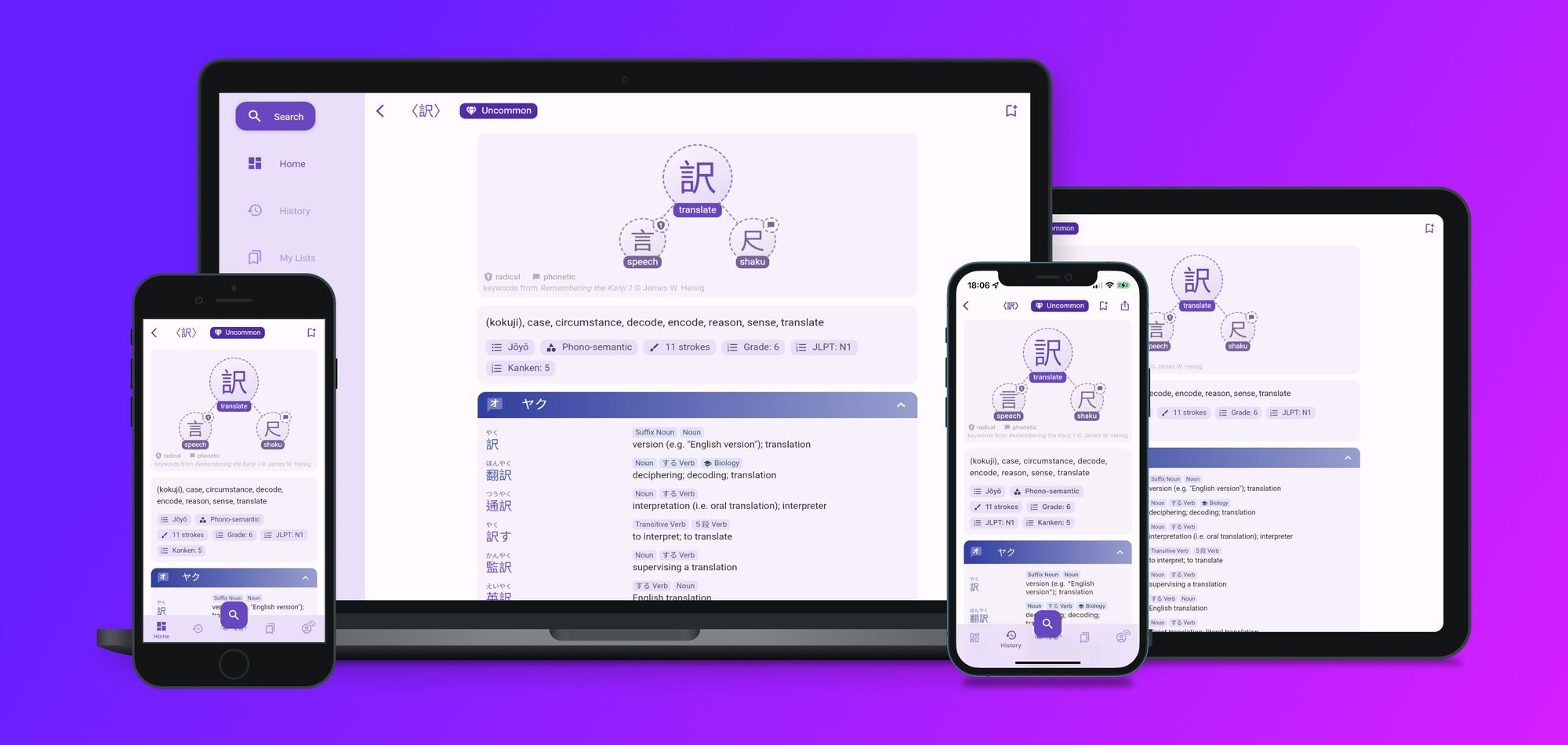 You can now access Kanjiverse in your browser for a desktop-like experience. Try it for yourself with the link below or keep reading to learn more about the differences with the mobile app and some FAQ.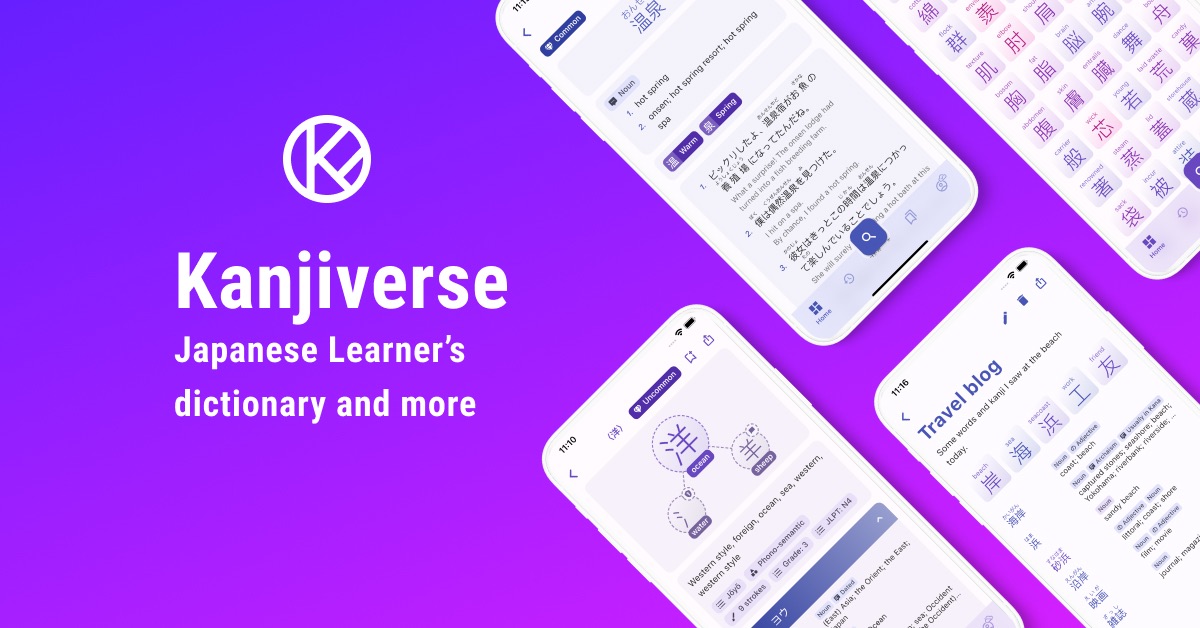 Why a web app when there is already a mobile app?
One of the main goals of Kanjiverse is to be multi-platform to provide a seamless experience whether you prefer to use it on mobile, on desktop, or both. Some benefits of the web app compared to the mobile version:
Try it out before installing it (especially convenient on iOS where you need to install Testflight first during the beta).
Use it as a desktop app with mouse and keyboard, it will be easier for creating vocabulary lists, etc. It's a PWA so it can even be installed on your computer (the install icon should appear in the address bar on Chrome browser).
Updates automatically to the latest version and is will receive more frequent updates than the mobile app.
Will be searchable with Google (still working on this).
What are the differences with the mobile app?
They are almost the same in terms of look and features, except some changes required to adapt to a browser:
Navigation: use the browser's back button instead of gesture, share pages by directly copying the URL instead of the Share button, mouse support should work as expected.
Layout: depending on the size of your window it will look like the phone app or the tablet app. Bottom sheets are replaced with fullscreen dialog on phone and floating dialog on desktop.
Animation: when running on a phone, transition animations are disabled to improve speed and battery life.
Fonts: system fonts are used by default so depending on the platform, texts might look different.
Are there any limitations compared to the mobile app?
Dictionaries cannot be pre-downloaded, but previously seen data are cached and can still be seen offline.
Why does the web app feel different on a desktop browser?
The app is using a different renderer (how things are drawn on the screen) optimized to your device performance and internet connection, here are the tradeoffs of each version:
Size: 1.3Mb on mobile, 5.5Mb on desktop.
First loading time: ~3s on mobile, ~10s on desktop.
Subsequent loading time: ~1s on both.
Fidelity: on desktop it looks and behaves just like the native app, while on mobile it feels less reactive, texts might be misaligned, no transparency, no shadow, no transition animations.
Renderer: html on mobile, canvaskit (skia) on desktop.
How to speed up the loading time?
Loading time can range from 0.5s to 10s depending on the following factors:
First time access: loading the app will take longer the first time but subsequent access will be much faster since the app will be already cached in your browser and even update in the background when you use it!
Phone or desktop: the app detects if you are using a phone or desktop and serves a different version: the phone version is much lighter (1.3Mb) than the desktop version (5.5Mb), so depending on your internet connection it might be faster on phone or desktop.
First user in your area: the app is distributed worldwide through a CDN but might only be cached in your nearest server if someone has already accessed it.
Can I sign in with the same account on the mobile and web app?
Yes! You can sign in with Apple, Google or email on the web app too. As long as the linked email address is the same, you will access to the same account on both platforms.
I'm signed in with the same account on web and mobile but the changes I made in one place aren't reflected in the other.
Syncing between devices/platforms isn't automatic for now so you need to refresh the app manually if you make changes somewhere else by reloading the page in the browser, or doing a pull-to-refresh gesture in the mobile app.
Some characters are missing or replaced with "?".
On mobile the app uses your browser's default font so some rare characters might not be available. It can be fixed by selecting a custom font in Account > Settings > Fonts.
On desktop the app will try to download the missing fonts but this will not be instantaneous, wait a bit or reload the page.
How can I submit a bug report on the web app?
Shaking gesture (Android) and Screenshot (iOS) doesn't work in the browser but you can send me a message via all social media channels listed in Account > About.